Google Sheets is a cloud-based spreadsheet processor that offers superb flexibility, reliability, and ease of use. This makes it a natural choice for designing and managing all of your timesheet tasks.
Because Google Sheets are stored in the cloud, shared timesheets can be accessed by administrators, team leaders, and employees from any device, anywhere with an internet connection. This allows remote workers and teams working from multiple locations to enter their work hours into a spreadsheet that can then be accessed by administrators for analysis and processing.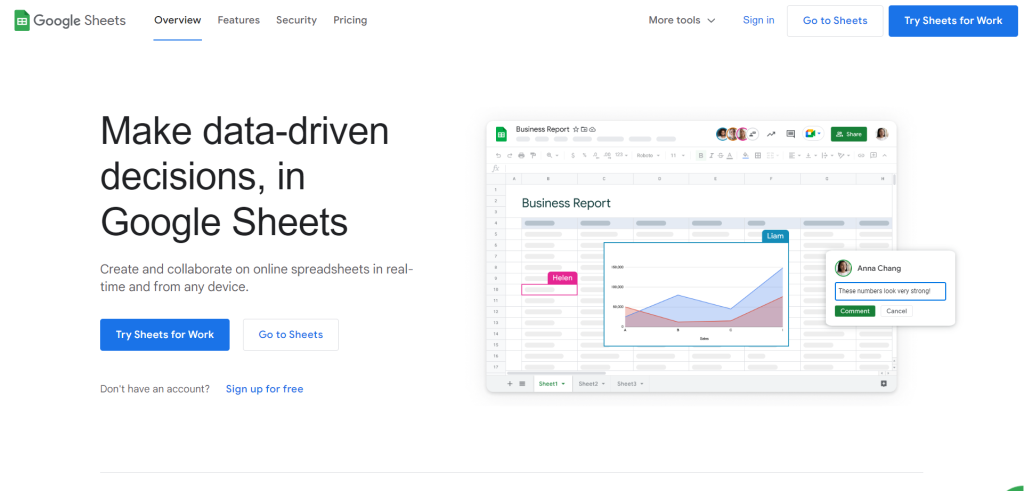 Creating a timesheet using Google Sheets is fairly straightforward. The program offers a robust set of customizations and tools that allow users to create spreadsheets that are as simple or as complex as needed.
You can start with a simple Google Sheets spreadsheet with columns for the date, start/end times, and total hours worked. Add custom columns and formulas to calculate breaks, overtime hours, and time off if needed. You can even dress up your spreadsheet with a custom logo and brand colors for a polished professional look.
Download A Free Google Sheets Timesheet Template
The team at Daybeam has made it even easier to create your own Google Sheets timesheet. Our Google Sheets Timesheet Template can be used to track your own work hours, or the work hours of your team.
Click the button below to download your free Google Sheets Timesheet Template, open the file using Google Sheets, and use the document as is or customize the fields to meet your specific time tracking needs.
Is this time sheet not quite what you were looking for?
Check out Daybeam's timesheet guide to find even more free timesheet options available to download today.