For most freelancers, the independence to work on your own terms, and the flexibility to set your own schedule were pretty large factors in your decision to choose freelance work over traditional employment. Of course, the trade-off for this autonomy is a whole lot of additional responsibility on your shoulders as you juggle a busy work schedule, accommodate client deadlines, and coordinate with agencies and other creatives to complete team projects.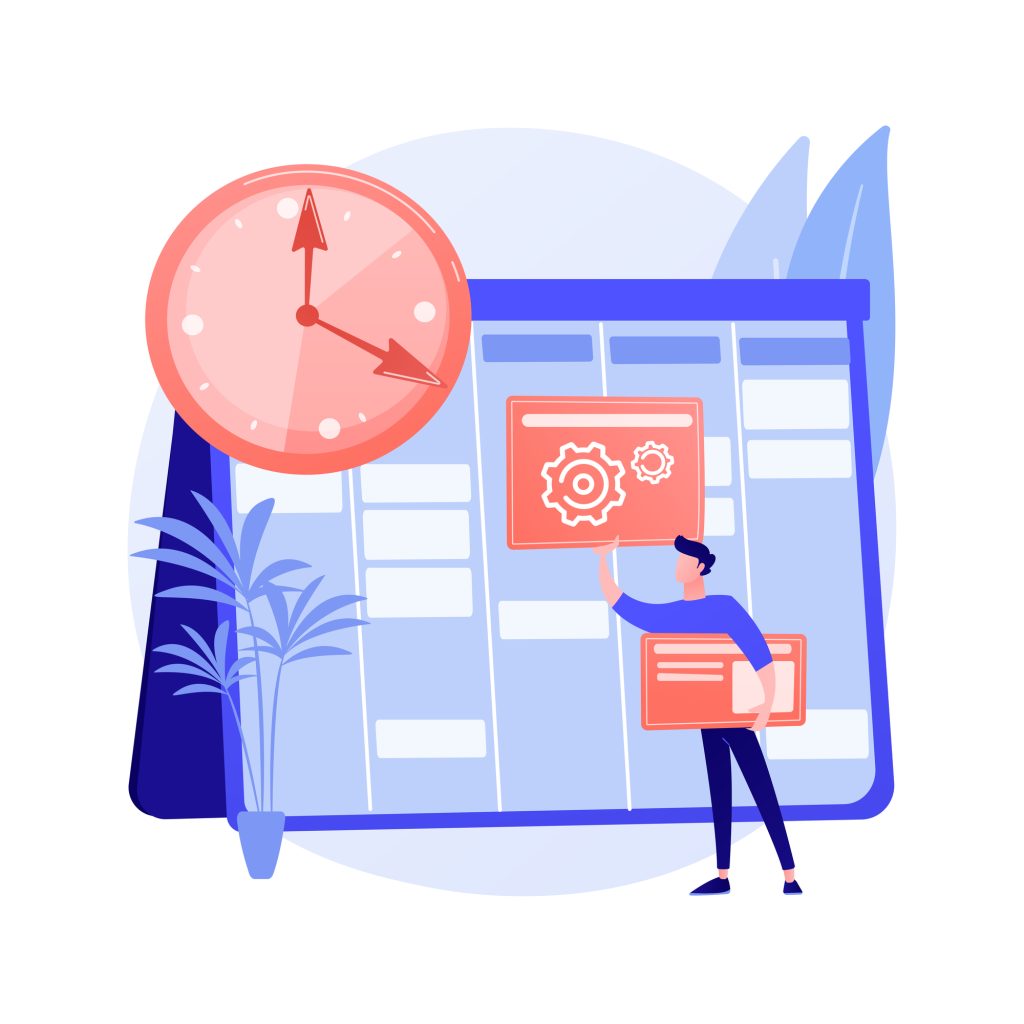 On top of that, you are also responsible for recording your work hours and ensuring that you have assigned the hours to the correct tasks, projects, and clients. To ensure you are paid for your work, and that your clients or agency is billed fairly.
This is a lot of extra work on top of the freelance work you are already doing, and many times, this added hassle is enough to convince people to give up on their freelance business and return to punching a time clock for an employer.
There are ways to alleviate some of the stress and make your freelance workload far more manageable. The secret lies in using the right tools to help manage these headaches for you. In fact with the right time tracker and project management tools managing your time gets a whole lot easier.
Project management software and time-tracking platforms have come a long way in a relatively short time period. Now, with the latest innovations in artificial intelligence many of these tools can manage the lion's share of your time-tracking and project-management tasks with little to no input from you at all.
The right time management tools can help keep you on track with features like automatic time trackers, task and project management, and detailed reporting. In this article, we will take a closer look at the features that freelancers use most and explore a few of the top time management apps for freelancers.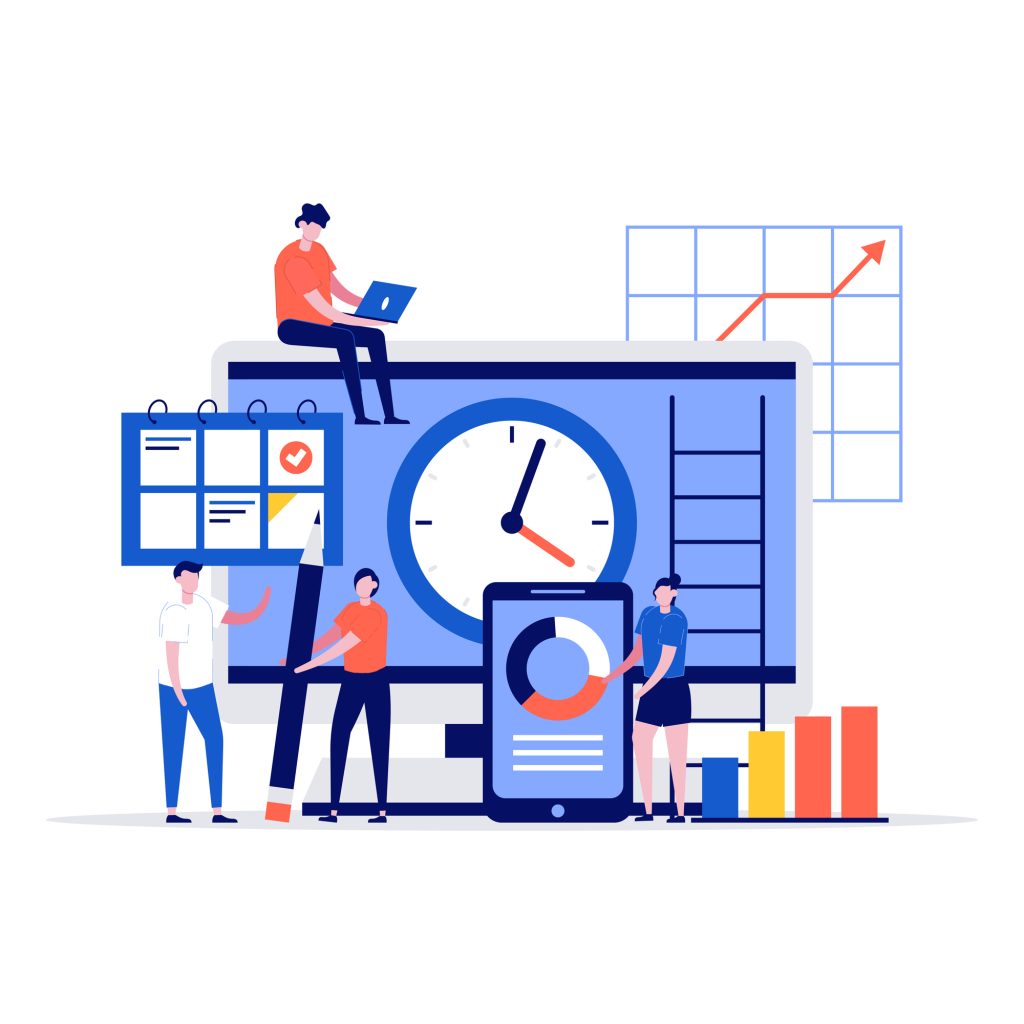 Key Takeaways
Time management is crucial for freelancers to stay productive and efficient.
Time management apps can help freelancers stay organized and focused, increasing productivity.
When choosing a time management app, consider the robustness of the time-tracking tool, and how accessible it will be for remote users.
You will also want to choose task management and project management features that match your work style.
Importance of Task Management in Freelancing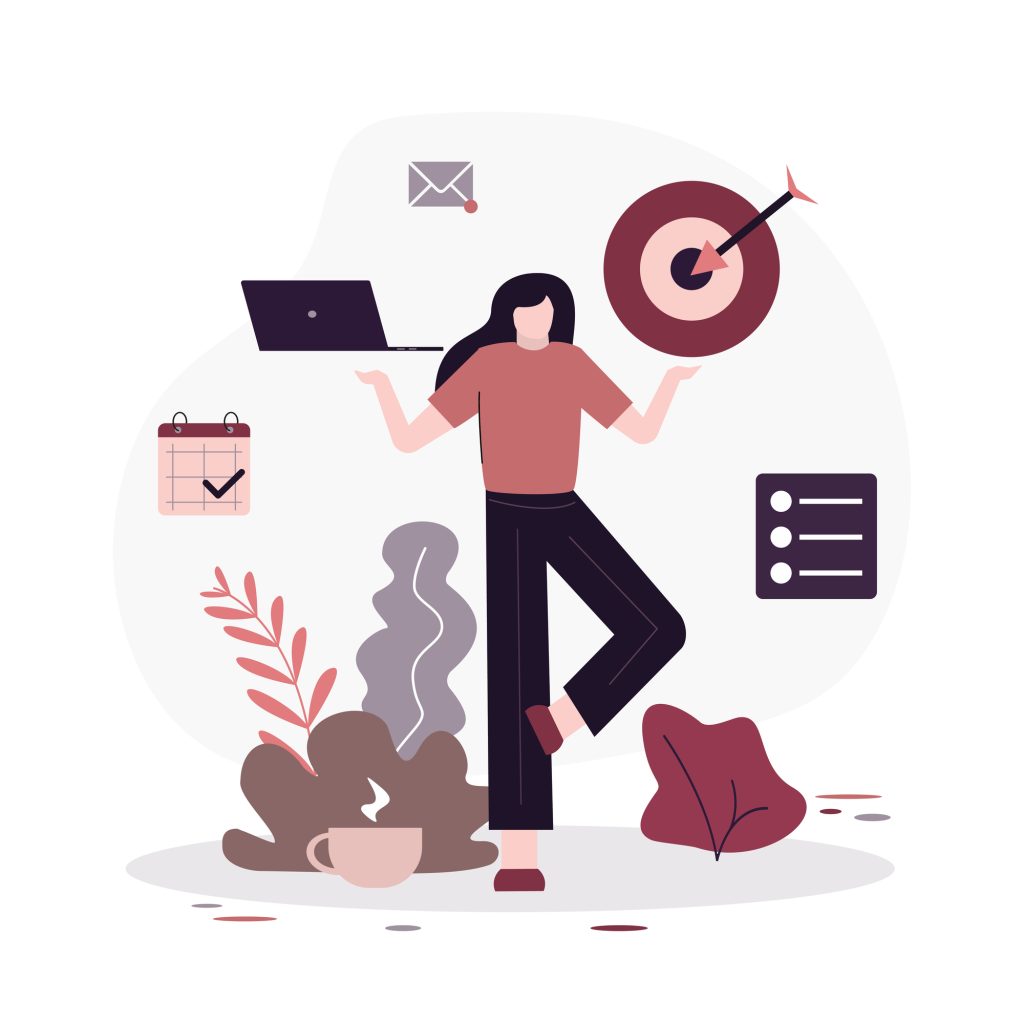 Being your own boss grants you the freedom to choose your own work hours and projects. However, with this freedom comes the responsibility of managing your workload effectively. This is where having a strong task management tool in your toolbox can make all the difference.
Developing effective task management habits is crucial for a number of reasons. Breaking projects into smaller bite-sized tasks can be a big help in staving off burnout, which is a common problem for freelancers. Setting realistic, achievable goals and sticking to a reasonable schedule keeps you from overdoing it and ensures a healthier work-life balance.
Task management can help increase freelancer earnings. By managing your time effectively, you can take on more projects and increase your productivity, which can lead to more clients and higher earnings.
Overall, task management is an essential skill for freelancers. It can help you stay organized, focused, and productive, while also ensuring that you have a healthy work-life balance and increase your profits.
Benefits Of Freelance Time Management Apps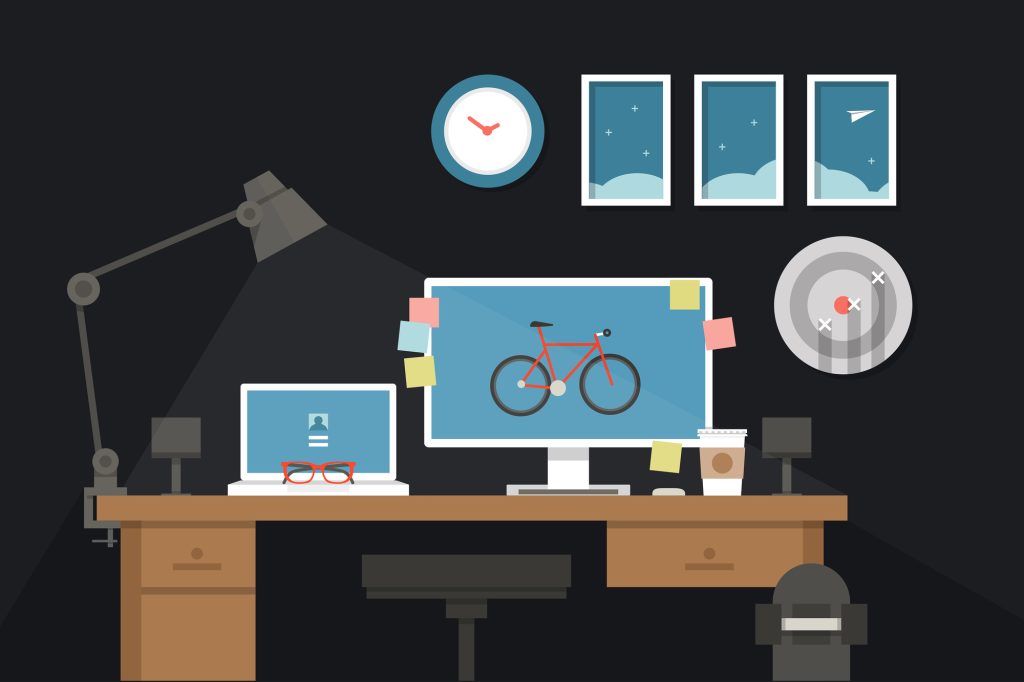 Whether you are building your own freelance career or managing a team of freelancers for your business, time is always going to be at the forefront of your mind. Time management apps help you make the most of this valuable, and finite asset.
Here are some of the impressive benefits users have gained from incorporating time management apps into their freelance management strategy.
1. Increased Productivity
Time management apps help you stay on top of your tasks, deadlines, and schedules. By keeping everything organized, you can focus on your work without worrying about what you need to do next. This can help you get more done in less time, increasing your productivity.
2. Improved Time Allocation
Time management apps help track how much time freelancers spend on each task, giving you a better idea of how long specific tasks require and allowing you to set more accurate client expectations for project completion deadlines and cost estimates. Team leaders can also use this information to identify productivity problems with their freelance teams and take proactive steps to correct course.
3. Better Work-Life Balance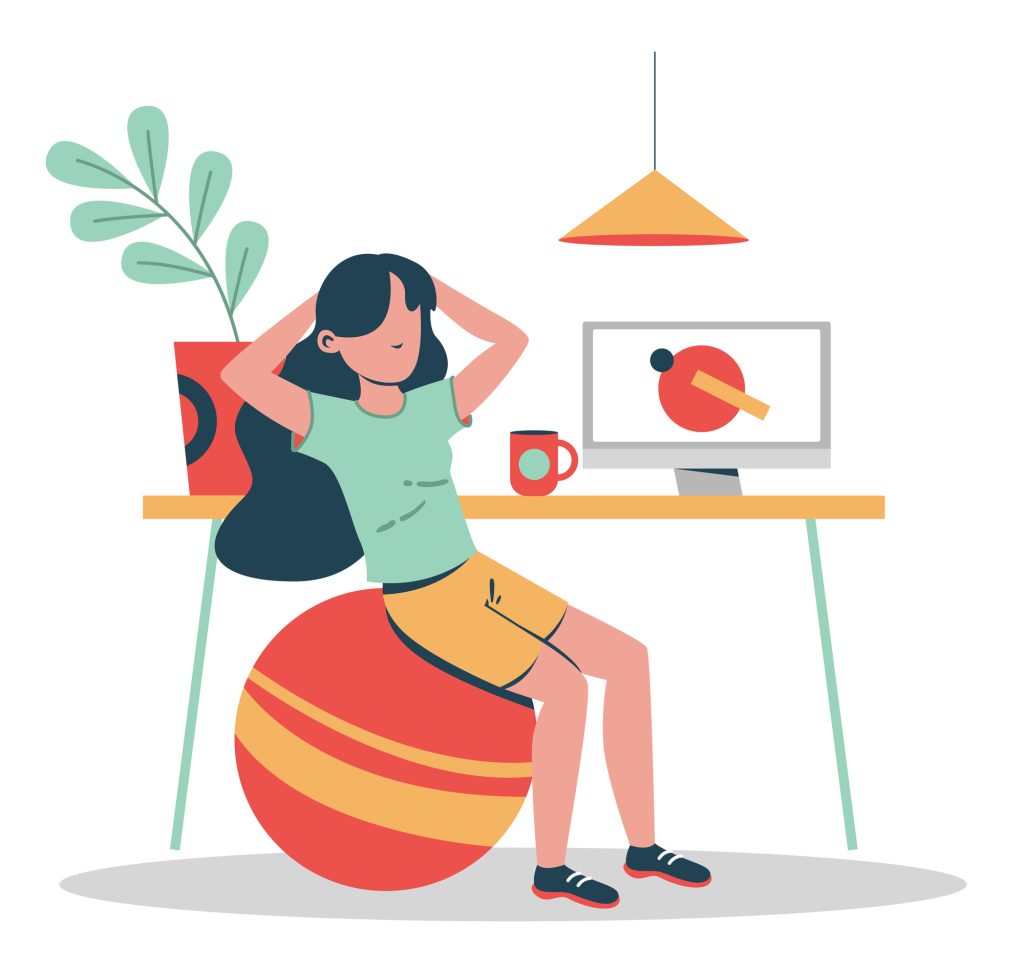 Freelancing can be more demanding than working a traditional 9 – 5 job. Without clear boundaries, it is all too easy to let work bleed over into personal time. Time management apps can help prioritize work during work time and draw a clear line when it is time to stop working and decompress to achieve a healthy work-life balance.
4. Accurate Billing
If you bill clients based on the time spent on their projects, time management apps are a must to ensure accurate billing. Tracking and recording freelance work hours will help you avoid undercharging or overcharging clients and ensure that you and your team are compensated for your efforts.
5. Reduced Stress
When you have a lot of work to do and deadlines to meet, it's easy to feel overwhelmed. Time management apps can help you break down your tasks into smaller, more manageable chunks, reducing your stress levels and making it easier to stay focused and motivated.
Overall, using time management apps can help you work more efficiently, reduce stress, and achieve a better work-life balance. With so many options available, it's worth trying out a few different apps to find the one that works best for you.
Top Time Management Apps for Freelancers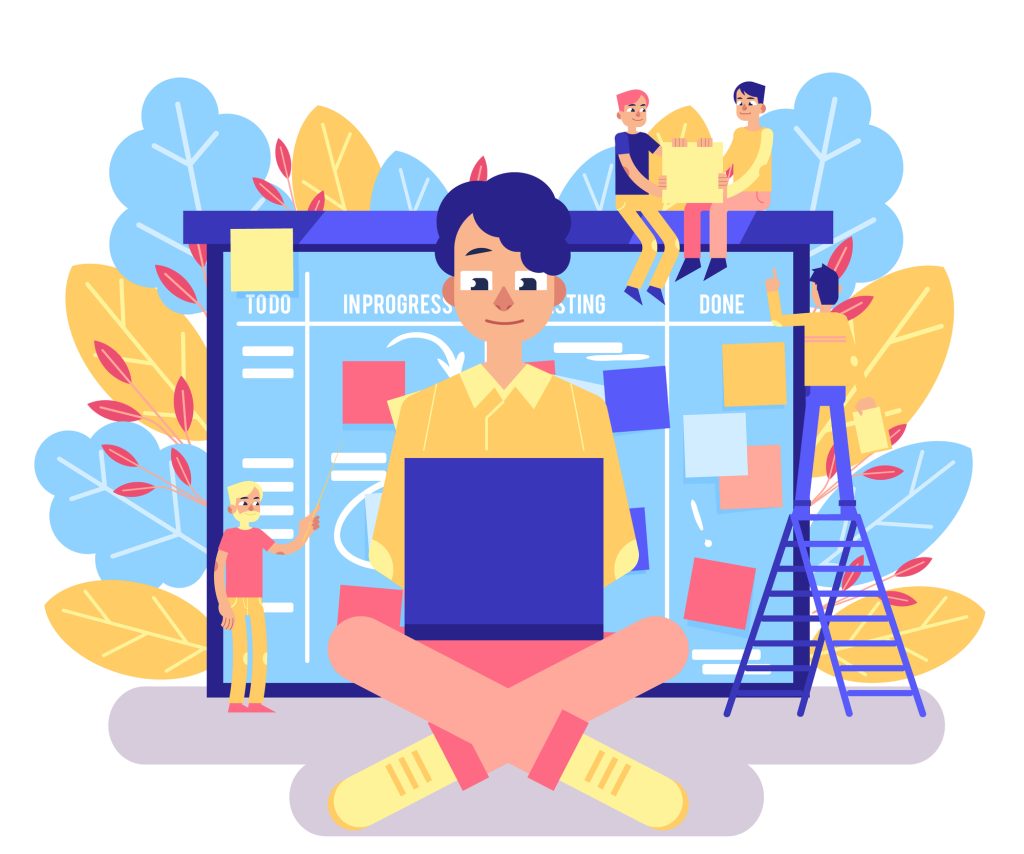 As a freelancer, managing your time effectively is crucial to your success. The same holds true if you are a business or agency owner managing a team of freelancers. In both scenarios, the effectiveness of the time management tool that you use is going to have a significant impact on the consistent quality of the work you deliver to your clients as well as the number of work projects that you are able to complete.
1. Daybeam Time Tracker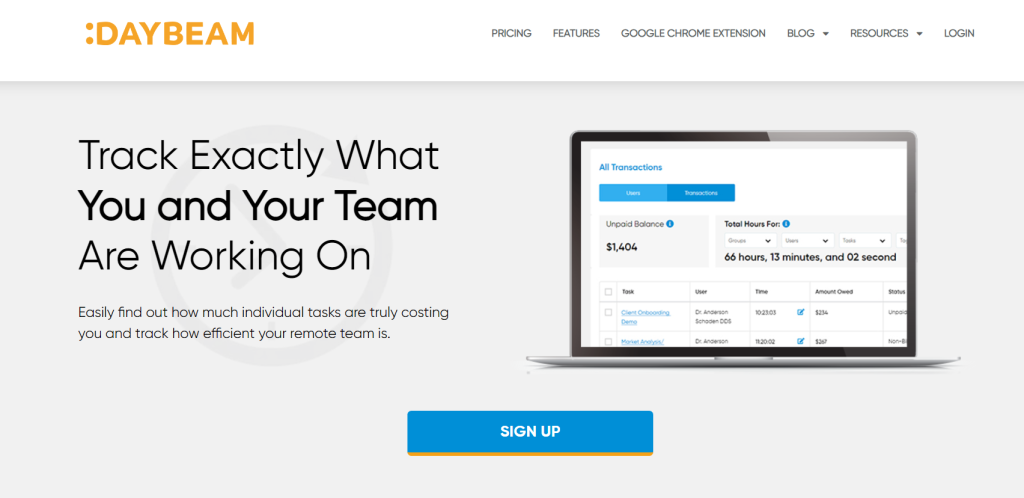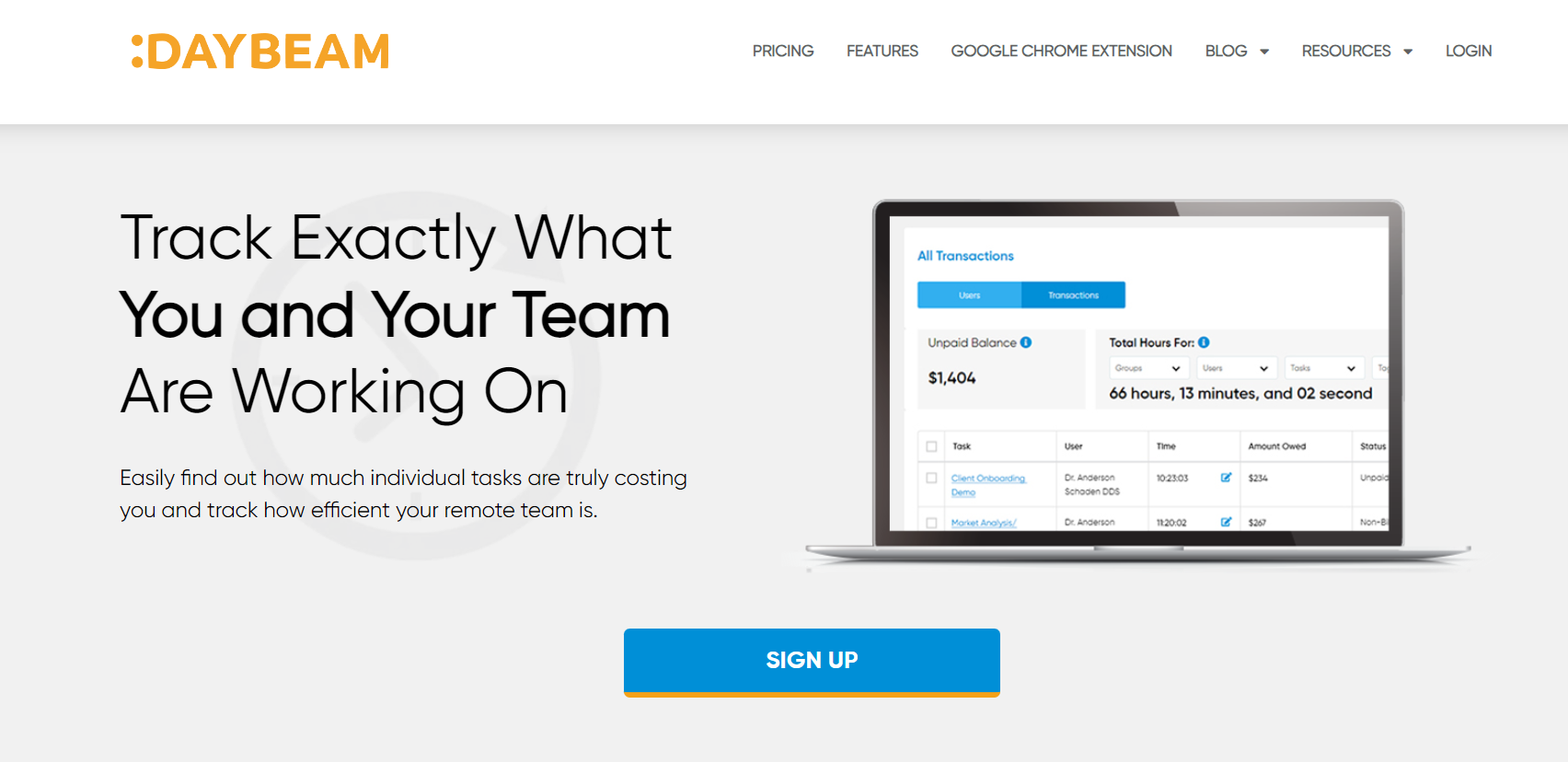 Daybeam Time Tracker is an AI-driven intelligent time-clock tool with a strong focus on task-based project tracking making it a natural choice for freelancers or those who manage freelance teams.
Daybeam Time Tracker lets users break projects down into bite-sized tasks for better control over project workflow and the flexibility to assign, and re-assign tasks as needed to balance the workload and keep projects moving forward on schedule. The smart tracking tool and free Google Chrome extension make it easy to track your time accurately with just a few clicks from anywhere in the Chrome browser without interrupting your momentum when you are in the zone.
Daybeam's custom reporting and analysis tools are powered by smart AI-assisted filters that help team leaders generate reports sorted by personalized KPIs, or pre-set criteria like freelancer, client, project type, or billable vs. non-billable hours. The possibilities are nearly endless so you can create reports that show you the insights that are the most valuable to you and your business.
Small teams of 5 users or less can use all of Daybeam's features for free, and larger teams of up to 20 users can get access to all features for a flat rate of $49 per month making Daybeam one of the most affordable options on our list.
Summary Of Daybeam Features
Integration with other apps, such as Trello and Asana
Variety of reporting options, including charts and graphs
Ability to track both billable and non-billable time
Daybeam Pricing
The Startup Plan is FREE for up to 5 users, in up to 3 groups, using 1 workspace to track up to 50 projects
The Agency Plan, priced at $49 per month, expands access to 3 Workspaces, up to 10 groups, and up to 20 users tracking up to 800 tasks
The Enterprise Plan offers unlimited access with no cap on the number of workspaces, groups, users, or tasks you can track. Contact Daybeam for a custom price quote
2. Toggl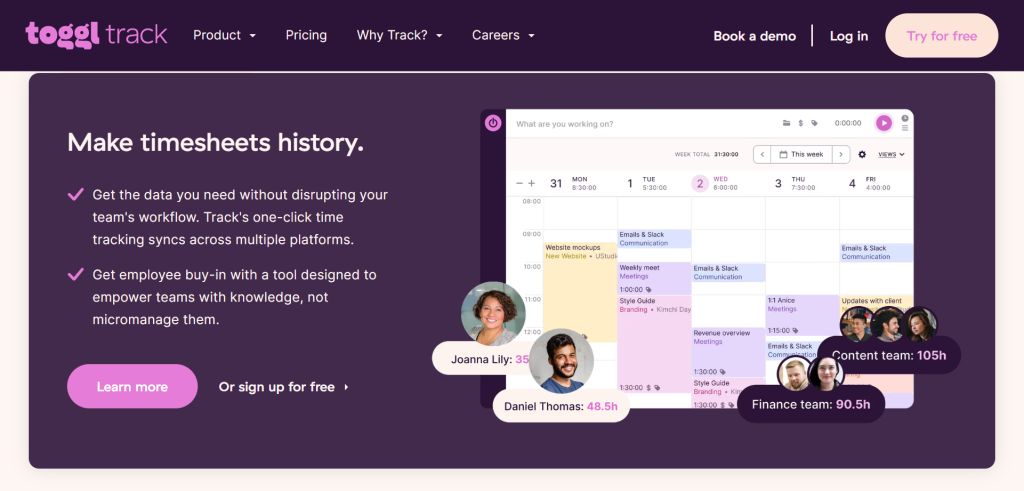 Toggl is a powerful tool that simplifies many of the processes associated with managing a freelance business, or a team of freelancers. The intuitive interface is easy to navigate and assign tasks, set deadlines, and monitor progress in real time. This team overview feature helps ensure that project deadlines are met and work is getting done without getting bogged down in micromanaging your team. Better still, the overview data can be sorted, filtered, and compiled into comprehensive custom reports that make it easy to analyze performance and productivity over a longer time period and identify areas for improvement.
Toggl has built a solid reputation for its robust time-tracking capabilities. Freelancers can log their hours directly in the app. Time entries are recorded by task and project making it easy to determine an accurate time requirement for each task. This knowledge can aid in improving future planning and budgeting by providing clear information on how long a task or project actually takes. Toggl is an excellent option for individual freelancers or business owners and agencies who rely on freelancers to deliver for their clients.
Summary Of Toggl Features
Try Toggl Premium free for 30 days, no credit card is required
Customizable, comprehensive performance reports
Integrates with more than 100 popular project management tools
Toggl Pricing
Free – Unlimited time tracking, projects, & clients for up to 5 users
Starter – adds task tracking & more for $10 per user per month
Premium – adds detailed tasks, billable rates, & more for $20 per user per month
Enterprise – A customized solution for large or complex team scenarios
3. RescueTime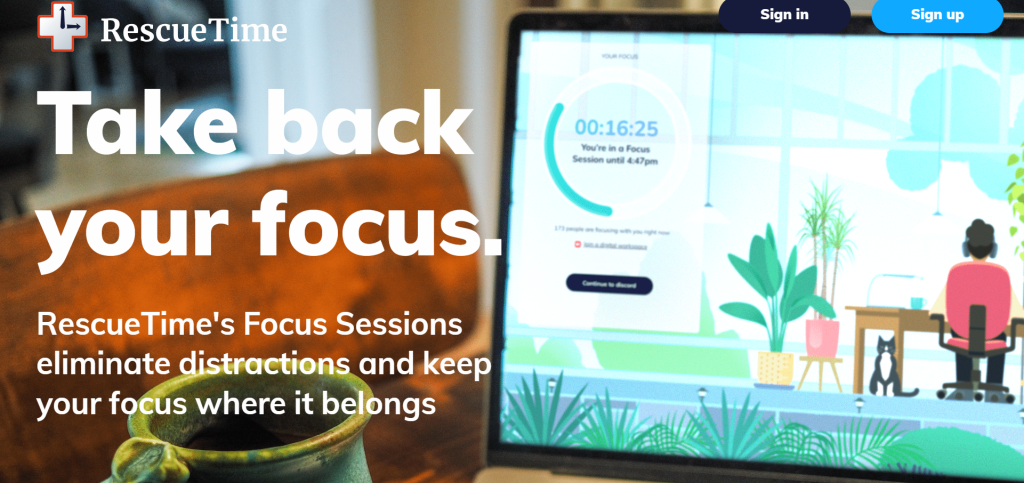 In addition to solid time-tracking capabilities, RescueTime also provides custom reporting that will help you get a "big picture" view of performance and productivity trends for individual freelancers or the team as a whole. This data-driven approach provides the insight you need to make informed decisions about task allocation, and project timelines. It can also help you to create more accurate budgets and estimates.
Finally, RescueTime includes distraction-blocking features that can boost productivity by helping to keep freelancers on track.
Summary Of RescueTime Features
The Time Management Coaching feature provides useful insights and alerts when the system detects unhealthy work habits
Distraction-blocking features help boost productivity by keeping freelancers on task
RescueTime Pricing
$0 – Users can access the RescueTime automatic time tracker only for free
$12 per user per month provides access to all RescueTime features
4. Basecamp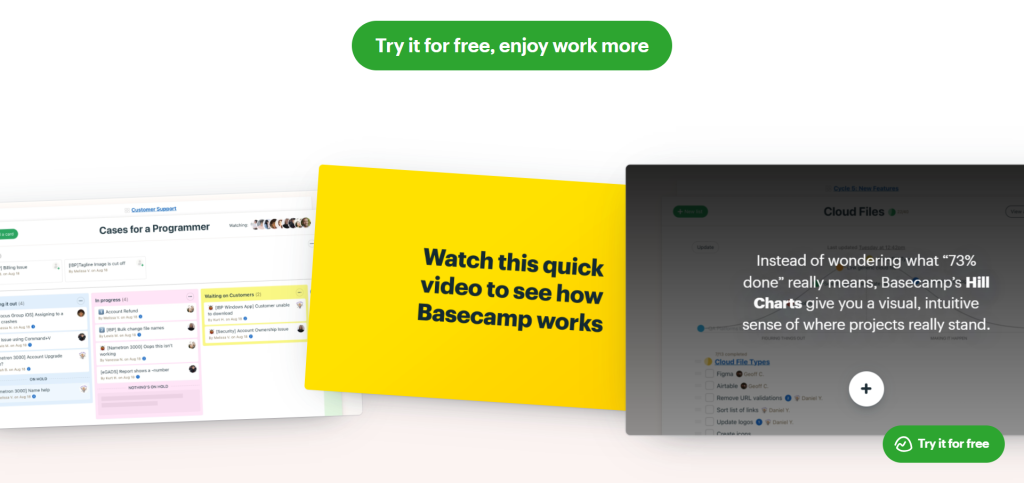 Basecamp is a full-featured project management and communication platform that is perfect for freelance workers. The centralized Basecamp platform lets you establish project deadlines, assign tasks, and re-assign them as needed to keep the workflow moving.
Basecamp stands out for its message boards, real-time chat, and automatic check-in questions that work together to facilitate seamless communication between freelance team members working from remote locations. The solid communication and team-building aspects of the Basecamp platform foster a collaborative work environment and help to keep everyone clued in to project progress and what needs to be done for a timely delivery.
Summary Of Basecamp Features
Free video learning series to help educate freelancers on productivity and performance-boosting tips and tricks
Built-in communication tools eliminate the need for third-party communication platforms
24/7 customer support team availability
Basecamp Pricing
Basecamp – access to the most important features for $15 per user per month
Basecamp Pro – pay a flat rate of $349 per month for unlimited users and access to all features
5. Smartsheet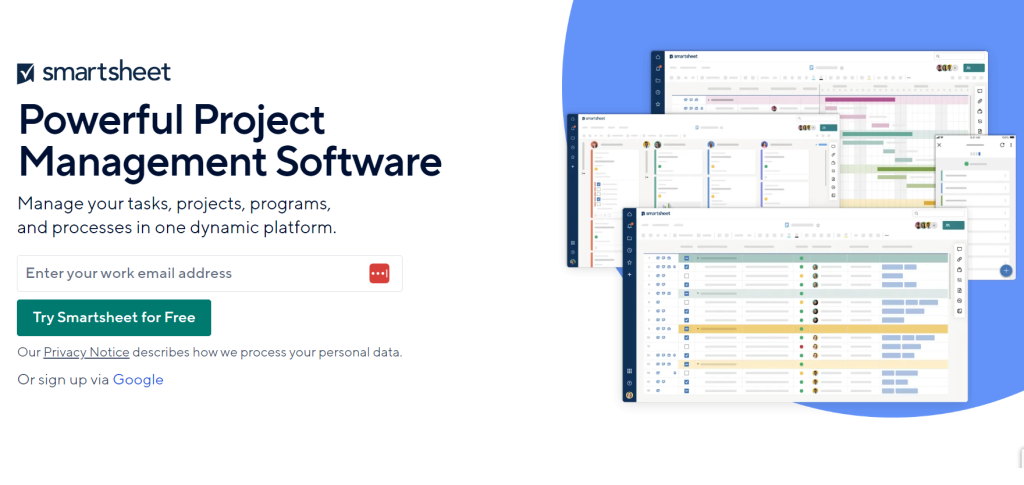 SmartSheet offers a flexible, intuitive platform built for accuracy and convenience in task management and time tracking. Freelancers can choose between grid view which lets them enter their working hours in a familiar spreadsheet-like interface, or card view which provides a workspace similar to agile project management. This gives freelancers the freedom to choose the methods that make the most sense for them.
SmartSheet's advanced time-tracking capabilities allow users to log the time they spent working on each individual task. Freelancers can log their hours for each task, creating a clear snapshot of how much time is spent completing each type of task. This transparency allows for better project budgeting and helps you generate more accurate estimates for time and cost on future projects.
SmartSheet's robust reporting features let you visualize your projects with Gantt charts complete with dependencies and predecessors helping your team keep track of your most important project tasks.
Summary Of SmartSheet Features
Visualize your projects with Gantt charts
eLearning education videos available with Business Plan
Try the Business Plan free for 30 days
SmartSheet Pricing
Free Plan – 2 smart sheets for 1 user and 2 editors with limited access to core tools
Pro Plan – Unlimited smart sheets for up to 10 users and editors for $7 per user per month
Business Plan – Unlimited sheets for unlimited users and editors plus unlimited automation & more for $25 per user per monthEnterprise Plan – A customized plan for more complex business needs
Final Thoughts
Choosing the right time management app is crucial to creating a successful freelance career, or managing a team of freelancers. There are no right or wrong answers, the best time-management tool for a solo freelance writer may not be the same tool that is perfect for the freelance creative team of a digital marketing agency. Consider what features are most important to you and try out a few different options to find the platform that works best for you and your team.